November is National Family Caregiver Month
It is estimated that family and friends provide as much as 85% of all care to the frail and disabled in this country – a value of $257 billion every year! Celebrating November as National Family Caregiver Month, Erie County Department of Senior Services Caregiver Resource Center and the Erie County Caregiver Coalition host a resource fair (open to the public) Tuesday, November 27, from 10 am – 2 pm in downtown's Rath Building Lobby (95 Franklin St). Participating exhibitors include local agencies that offer services, information, and assistance to caregivers: Schofield Residence, American Red Cross, Erie County Dept. of Senior Services, Veterans Administration Medical Center, and, because humor is an often overlooked yet important part of health, Heart Wings Healing. You'll be able to find out more about many services and programs that can help make caring easier: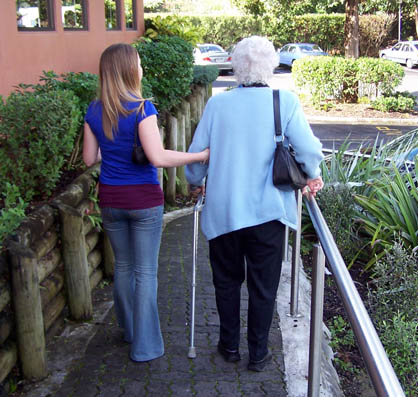 Often, caregivers are charged with answering various doctors' questions about other medications or other conditions - a personal health record keeps all this information in one place. Click here to easily download a personal health record.
Caring for someone with dementia? Check out some tips to help with your own sanity.
Families are often concerned about the safety of someone's driving, which can be affected by many issues including medications. The Erie County Older Diver Family Assistance Help Network offers many options to assist people of all ages at www.erie.gov/driving or by calling 858-8526
Often, knowing your loved one is able to eat right by enlisting the services of Meals on Wheels programs or the added security of a Personal Emergency Response System (think "I've fallen and I can't get up" commercials) offers peace of mind - inquire about whether these might be appropriate.
Perhaps your loved one is out of the area - Eldercare Locator can help connect you with services nation-wide by calling toll-free 1-800-677-1116 weekdays, 9:00 a.m. to 8:00 p.m.
Erie County Senior Services is a "first stop" phone call for caregivers to older adults, answering questions and guiding you through a maze of available services which might include home care, adult day care, home delivered meals and case management. For more information, call: (716) 858-8526 or visit the caregiver pages.